Jam City's Vineyard Valley
While working on Vineyard Valley, I spearheaded a number of different UX/UI tasks. My process for Vineyard Valley was as follows:
1. Create User/Player Stories and verify these with stakeholders
2. Create Flow Charts and begin UX Documentation
3. Create Wireframes
4. Create Prototypes and Wire Walk Throughs if applicable
5. Wrap up UX Documentation and share with Stakeholders
6. Test and Iterate
7. Create UI and begin task delegation with other stakeholders
8. Implement work in Unity
9. Polish
Player/User Stories Examples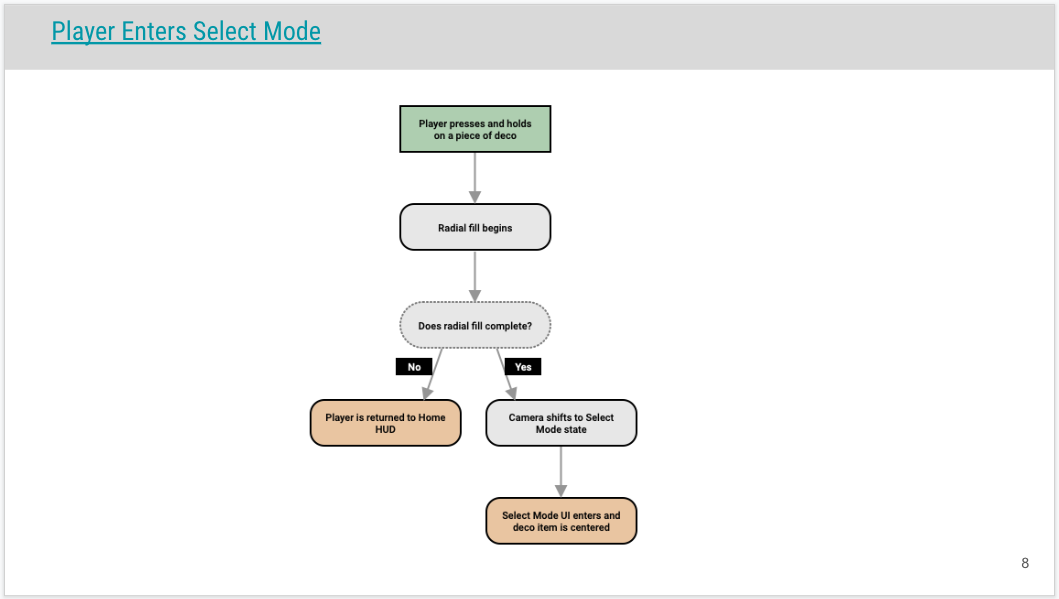 We also worked closely with the Consumer Insights team. The other UX designer and myself would create prototypes for the Consumer Insights team to use in their testing. 
These could range from a series of slides in a Google Slides up to a complex Protopie that included many variables to get it as close as possible to what a real experience would be. It depended on the ROI and timeframe. 
You can check out the prototype for our FTUE here.
 (It may take a minute to load). For this prototype we wanted to check how the story felt, if the steps were clear, and if the pacing was too fast or slow. Due to all of that, there was a lot of variables needed. 
Vineyard Valley was a great team to work on. I learned a lot about leadership and creating a good working relationship with other disciplines. Due to our consistent and trusted UX work the team was able to move quickly and create a level of pixel perfection that wasn't there before.